What is Herbalife 24?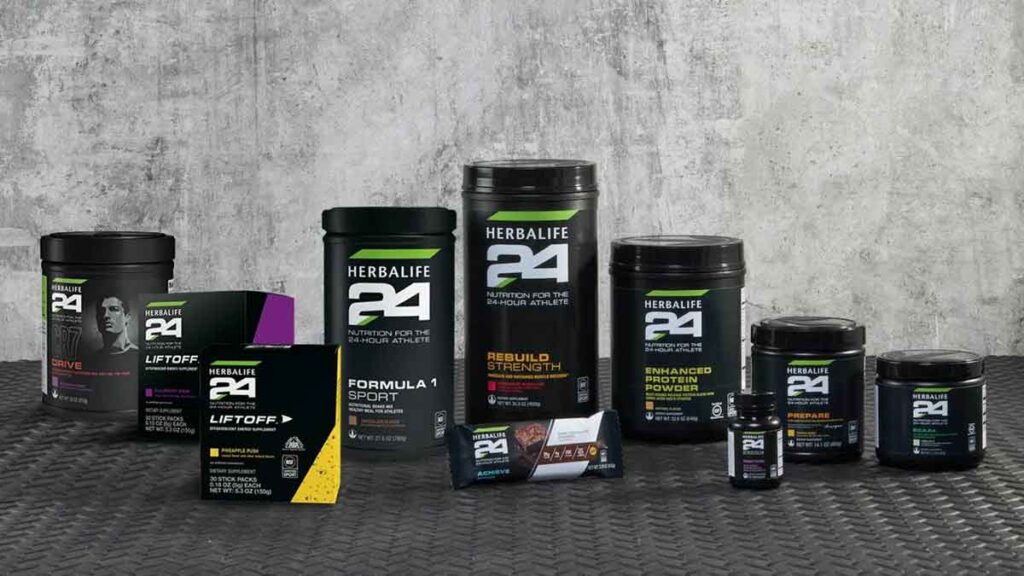 The Herbalife 24 series consists of premium products for an active lifestyle and sports nutrition. They can be used in daily nutrition, to improve performance and recovery for active people, athletes and sportsmen who need specific nutrients to fuel their active lifestyle.
Since no one person or lifestyle is the same, everyone's product mix and intake can be tailored to suit them specifically, their activity levels, training and needs.
All Herbalife 24 products are created using the latest and proven scientific research to ensure effectiveness. In addition, each product is rigorously tested by third parties for banned substances, as many professional athletes around the world, such as Cristiano Ronaldo, LA Galaxy and hundreds of other athletes around the world, also use our products and it is important that they are calm in their competition activity.
Herbalife24 is made with only natural food products and does not even contain artificial flavors, colors or sweeteners. Each Herbalife24 product provides a specific benefit to support different activities and can be customized to meet people's individual goals and needs.
Herbalife 24 CR7 Drive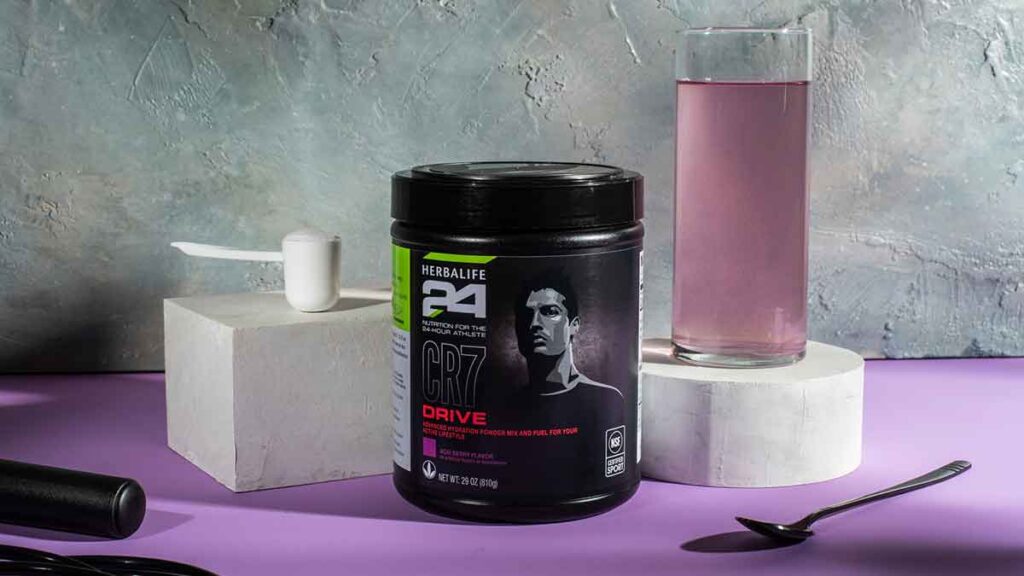 Hydration is essential for everyone, but especially for active people, athletes and sportsmen.
Herbalife 24 CR7 Drive is created in partnership with Cristiano Ronaldo.
CR7 Drive is the evolution of the traditional sports drink and significantly increases performance, and this, according to our customers, is noticeable from the first training sessions. Provides quick energy and hydration.
What's in it?
50 calories;
4-carbohydrate blend for immediate and sustained energy;
320 mg of vital electrolytes magnesium, calcium and potassium;
Vitamins B1 and B12.
What is its action?
Nourishes muscles and maintains energy levels
Provides glucose to fuel the brain for quick and accurate game-time decision making
Improves hydration by replacing electrolytes lost during exercise
Tastes:
Instructions for use
CR7 Drive is consumed before or during exercise for more energy and getting the most out of your workouts.
If in a container, mix one scoop (13.5 g) in 250 ml of water; if in sachets, mix one sachet (one sachet = 2 servings) in 0.5 L of water.
We recommend that you trust your trainer, who will adapt to your specific needs, lifestyle and training and may make changes to its usage.